Moving is out. Remodeling is in. The result: A market of more than $100 billion waiting to be tapped. The sluggish economy, slowdown in the new housing market and the high price of housing means today's homeowners are staying situated and updating what they already have.
"People are staying in their homes, rather than moving. They're fixing up their houses," says Ann Daymude, manager of the home improvement department at Barron's Gaithersburg Lumber, Gaithersburg, Md.
Although the remodeling industry is not recession-resistant, there is still a good amount of business out there.
According to Bud Scheimann, plumbing buyer at Hardware Wholesalers Inc. (HWI), Ft. Wayne, Ind., not only are people redecorating, but they're upgrading, as well. "The consumer is spending a little more," Scheimann says. "Quality is becoming more of a priority."
The kitchen and bath industry has plugged most of the remodeling dollars, with those rooms often the priority of homeowners looking to revamp their homes. Consumers are projected to spend $24 billion on kitchen projects this year and another $12 billion on bath projects, according to a survey by the National Kitchen and Bath Association (NKBA), Hackettstown, N.J. Of that $36 billion, 80 percent to 85 percent will be spent on remodeling and 15 percent to 20 percent on new construction.
And there's more money to be made through the many remodeling homeowners who don't particularly want to do it themselves. "Ninety percent of our customers want a kitchen or bath project done by a professional," says Dan Hansen, kitchen designer at Goodman Lumber in San Francisco, Calif. "Customers usually have a general idea of what they want, what the measurements are and how much they're willing to pay, but they aren't too sure about the differences in types of cabinets, availability and installment."
Goodman has four designers on staff providing free counseling to customers on the various facets of redecorating and interior design, from layouts to color coordinating.
Along with designers, stores that offer installed sales programs reap added profits because the retailer gets a more complete sale. "Without the installed sales program you lose out on a lot of the sale because the builder buys from another supplier," says Mark Smith, assistant manager of Smith Building Center, Hartford, Mich., whose store is in the process of setting up an installed sales program. "By doing the installment you get the total sale."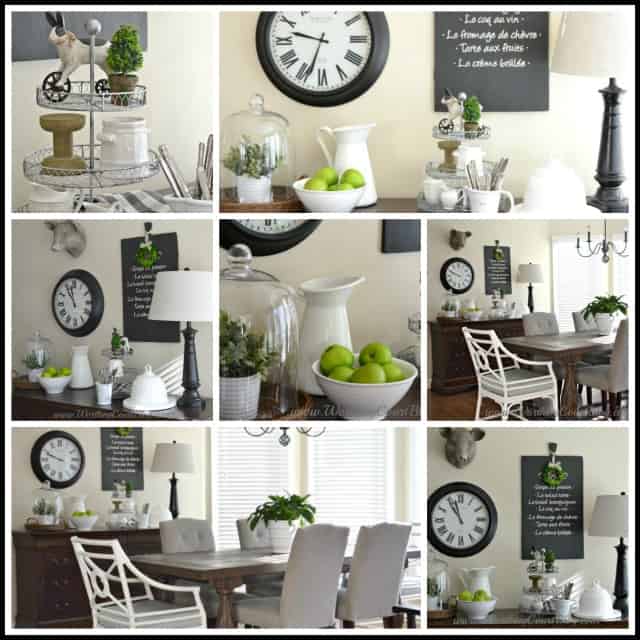 Vignettes are another important merchandising aid for kitchen and bath products in stores that can afford the space required for such displays. "Vignettes do a great job," says Scheimann. "There's a lot you can tie into a vignette, such as towel bars, floor coverings, wallpaper, faucets. It's a good way to show how the whole project will look once it's installed."
For the customer who has a hard time visualizing the end result of a project or doesn't know exactly what he or she wants in terms of design, the vignette is often the answer and can contribute to add-on sales through the display of various bathroom and kitchen accessories. And customers will sometimes buy the whole display, says Smith.
While many customers need the help of a vignette or designer, gone are the days when the customer was content to choose from the often limited selection offered by contractors.
Before initiating a home improvement project, they read decorating magazines and visit showrooms. For the most part, they're shopping with a better idea of what they're looking for, Smith observes. In return, the retailer should provide a good selection and have the know-how that will reassure the cautious customer.
Smith confirms the desire for higher-priced, quality goods. "Because money is tight, people want to make sure they get something good so they don't have to do the job over again in few years."
Although homeowners are turning to the experts for major installations, many are willing to tackle smaller, more manageable jobs.
"They know that if they run into problems they can turn to us for advice or help," says Webb Rundlett, kitchen cabinets sales manager at Moynihan Lumber, Beverly, Mass. But before embarking on a project, d-i-yers "pick our brains and come looking for guidance," Rundlett says. The store brings in manufacturer's reps during special promotions, who answer customer questions about their products.
Those smaller, more manageable changes include new faucets and showerheads, do-it-yourself cabinets and one-piece fixtures that are comparatively easy for the d-i-yer to install without having to hire a contractor.
Most kitchen and bath products now come with detailed instructions and longer warranties that are relatively hassle-free. Products also require less specialized tools and are often pre-cut and ready to assemble at affordable prices.
From the retail end, and task is made simpler through consumer clinics and seminars held by stores, along with the many how-to videos and magazines.
According to a trends survey conducted by the NKBA, the average selling price to the consumer for a batchroom project is $9,087 and $17,615 for a kitchen project.
PLUMBING AND FIXTURES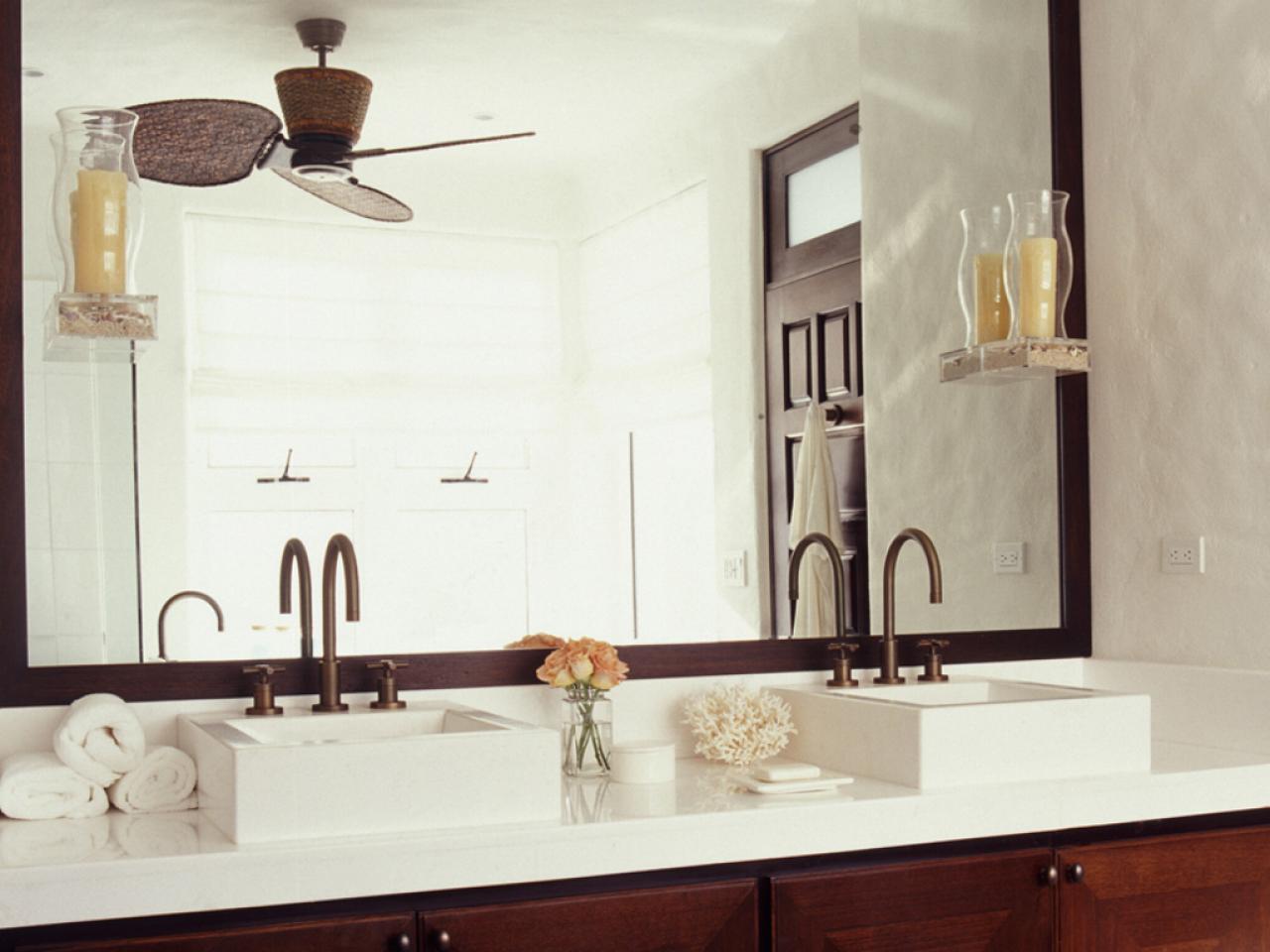 Water and energy saving are becoming an increasingly popular reason to update bath and kitchen plumbing, largely because of new laws many states now have requiring low water capacity plumbing items, such as 1.5 gallon toilets, in all new construction and some renovations.
"A lot of people are installing more efficient toilets because it's mandated, although a lot are making changes because they're environmentally sensitive," says Mike Goodhart, manager of Northern Homes, Glen Falls, N.Y.
Water-saving toilets are a well-known means of reducing gallons down the drain, too. Water-saving showerheads can save as much as 30,000 gallons of water per year, while the newest washerless faucets feature high-tech designs that have lifetime guarantees against leaks and drips.
Faucets are one of the biggest sellers in remodeling. The range of faucets designed for d-i-y installation at every price point is enormous. Some styles are so versatile you can change the style simply by screwing off a ring and replacing the top with another style.
More innovative features and products are appearing on the market – many the result of changing codes in water conservation.
"We're working closely with national and local code groups, such as the City of Los Angeles, to develop standards that are both realistic and consumer-minded," says Dana Severs, vice president-sales for Peerless Faucet. "We're moving toward decreasing flow rates on toilets and faucets."
According to Severs, the trend toward high-end, decorative designer merchandise such as polished brass and special finishes has slowed down, while the traditional chrome remains popular.
He believes the recession has forced retailers to go back and look at the inventory they carry. "We're seeing more consolidation on the part of retailers to eliminate some of the slower-selling items," Severs says. "Recession forces people to operate their business more efficiently."
Scheimann recommends a faucet display "that people can feel and touch – customers like to feel the handles."
In terms of design trends, in kitchens the colored acrylic sinks have bounded ahead of the stainless steel variation, while in bathrooms twin basins are in demand.
CABINETS AND VANITIES
"Although a lot of people are changing to the Euro-style contemporary look, traditional oak remains most popular," says Steve Soley, cabinets and vanities buyer for SERVISTAR Corp., Butler, Pa.
"In the first part of the year we saw a downturn because of the economy, but there's more interest now. It's an area to watch and plan on some growth in," says Soley.
The 1991 Trends Survey compiled by the NKBA reveals that between one-fourth and one-half of money spent on kitchen and bath projects is spent on cabinets. The move toward luxury kitchens and bath projects is having a big impact on retailers' margins in cabinets and vanities. Nevertheless, retailers should closely scrutinize their customer mix before purchasing high-end lines.
Speaking on design trends, white remains the most popular color, while wood cabinets – particularly oak – are a favorite in both kitchens and baths, according to the NKBA survey. Despite the pedestal sink growing in popularity because of the fashionable antique look, the practical vanity is still the big seller.
White remains the most popular color
Although laminates are still the number one counter top material, solid surfaces are gaining ground. "Solid surfaces seem to be preferred over tile – particularly onyx, granite and marble, says Daymude at Barron's Gaithersburg. "And a cheaper alternative is the solid formica, which has a wide selection of colors."
Daymude recommends, when selling custom baths and kitchens, "encourage customers to replace other items. Tell them if they're updating one thing, they may as well update other things, too. For example, if they're putting in new cabinets, the kitchen would look better yet with a new floor and matching faucets.
"People don't realize that it can be more expensive breaking a redecorating job up, or have people returning to do different jobs," Daymude says.